We will be closed from 12:00 pm - 1:30pm for staff training on Tuesday, July 16, 2019.
We are sorry for any convenience this may cause.
Please make arrangements to pick up your prescriptions up after 1:30 pm.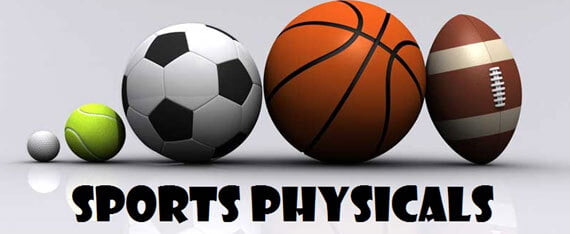 What Is a Sports Physical?
In the sports medicine field, the sports physical exam is known as a pre-participation physical examination. The exam helps determine whether it's safe for you to participate in a certain sport. North Carolina actually requires that kids and teens have a sports physical before they can start a new sport or begin a new competitive season.
All Information obtained from : https://kidshealth.org/en/teens/sports-physicals.html
Here is the link to download the Sports Forms for NC: https://www.nchsaa.org/annual_forms
| Regular Office Hours  |   |
| --- | --- |
|  Monday |  8 a.m. - 5 p.m. |
|  Tuesday |  8 a.m. - 5 p.m. |
|  Wednesday |  8 a.m. - 5 p.m. |
|  Thursday |  8 a.m. - 5 p.m. |
|  Friday |  8 a.m. - 5 p.m. |
|  Holiday Closings |   |
| --- | --- |
|  Date | Holiday |
|  Monday, January 1 | New Year's Day |
|  Monday, May 28 | Memorial Day |
| Wednesday, July 4  | Independence Day |
|  Monday, September 3 | Labor Day |
|  Thursday, November 22 | Thanksgiving Day |
| Tuesday, December 25  | Christmas Day |